Welcome to Hotel Bon Accueil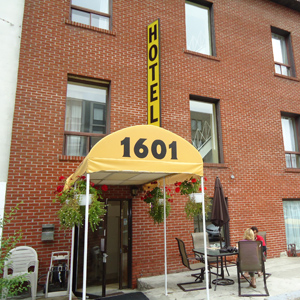 Located in the heart of Montreal, the latin quarter, Hotel Bon Accueil offers good quality rooms at a great price. Because of its central location, Hotel Bon Accueil is the best place to stay while in Montreal. Hotel Bon Accueil will meet your expectations whether you come to Montreal for business or for pleasure.
Hotel Bon Accueil brings you close to our beautifull city's best attractions. In fact, Hotel Bon Accueil is just minutes away from downtown Montreal with its shops and restaurants and is in walking distance of the old Montreal, our historic treasure, not to mention the other city's attractions.
Our great location is in walking distance of the Voyageur bus terminal and of Berri-UQAM metro station. Hotel Bon Accueil is also easy to access by the highway from Pierre Eliot Trudeau Airport (Dorval).
Please note that parking is at two minutes from the hotel for $ 12.00 per day.The hôtel have a free Wi-Fi access for your computer.